John Houseman wins enough Ecocool to treat next years' crop!
05 November 2015
We were delighted to visit John Houseman today to give him the good news that he had won the Ecocool competition and award him his prize of enough Ecocool silage additive to treat next year's crop.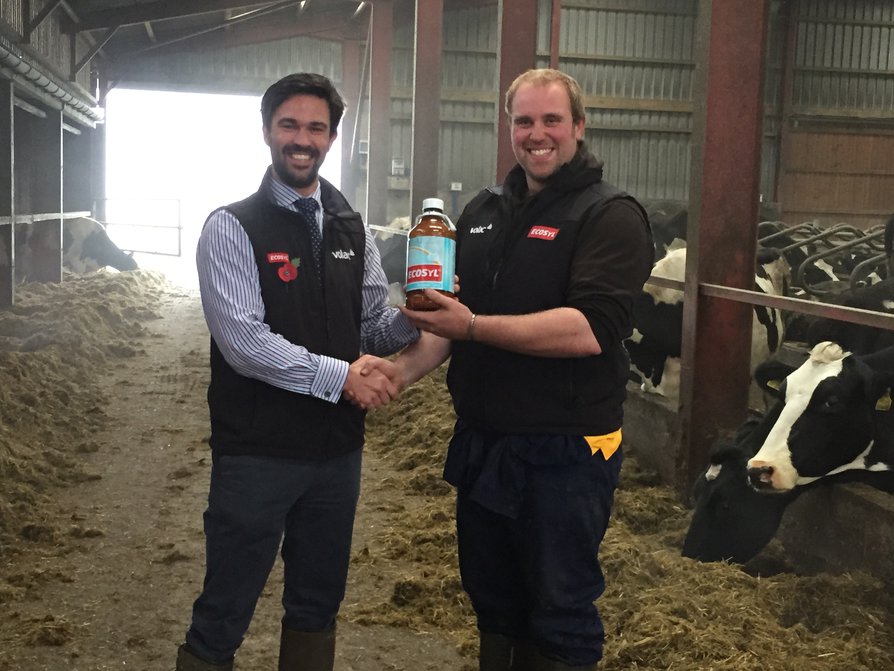 John Houseman, who farms with his parents Nick and Julie at Prospect farm, near Otley in Yorkshire, filled out the entry form after finding it inside a trade magazine. Having thought no more about it, today's news served to brighten up a rather misty Autumn afternoon! As we discussed the current state of the dairy industry, Mr Houseman thought he could put his free Ecocool to good use in his business.

As regular users of Ecosyl 100, the Housemans understand the importance of maximising forage quality in order to gain efficiencies in their farming system. Given the pressures that dairy farmers are currently under, maximizing silage quality, and minimizing any losses, have never been so key to success. New Ecocool gives greater flexibility and insurance to units like Prospect farm as not only does it ensure a rapid fermentation, giving high quality silage, it also contains additional bacteria that stop drier silages heating and spoiling. The net result is that the Housemans are better placed to make excellent silage come rain or shine!