Year of the Family Farm 2017
20 February 2017
Family farms make up about 80% of Britain's agricultural landscape but a lack of planning for the future is putting many at risk and numbers have been in sharp decline since the start of the century. To demonstrate our support and commitment to family farms across the UK, Volac is proud to co-sponsor Farmers Guardian's 'Year of the Family Farm' initiative.
The 'Year of the Family Farm' initiative will run throughout 2017 and will address the issues facing family farms, offering practical advice and guidance and identifying opportunities to help them become fit for the future.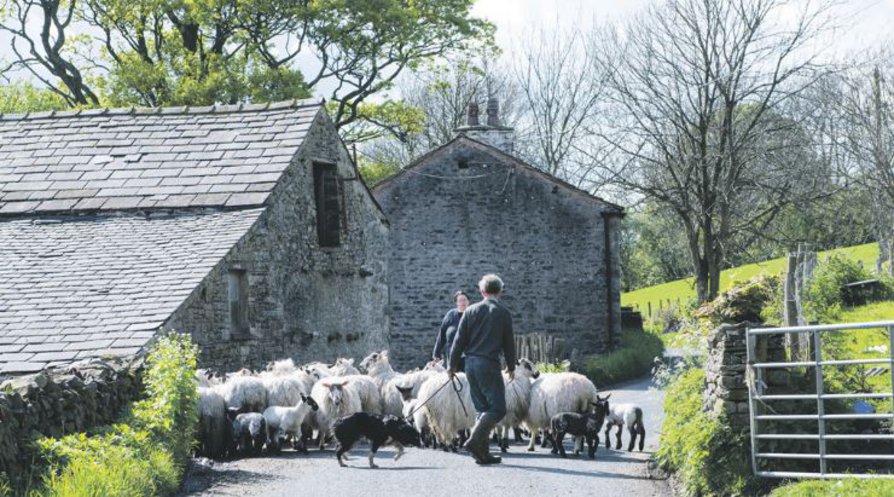 The decline in family farms
A family farm is loosely defined as a unit which requires the labour equivalent of two people and collectively these enterprises are seen as the backbone of British farming. However, a recent study by the Prince's Countryside Fund in conjunction with the University of Exeter found that numbers have halved within the past 17 years. This has highlighted a real need to offer farmers straight forward, practical advice and give them the tools to make their businesses sustainable.
Family farms are a vital part of the fabric of rural life. By definition, on average, they have been farming either the same farm or in the general vicinity for 105 years and have made a massive contribution to the rural economy, employment and environmental management of the landscape. The continuing viability of family farms is critical for the survival of the sector's supporting industries and suppliers.
Working with family farms
Volac is privileged to have developed and enjoyed a long standing relationship with many of these family farms. Like the farms we support, Volac is a British family owned business with a proud heritage and strong core values.
For us both to thrive we need a vibrant and productive UK livestock farming sector, which is why our product and support programmes remain firmly focused on helping family enterprises become more productive and sustainable," says Jackie Bradley, Product Manager for Volac.
Volac understands that family farms face many challenges, which may be greater than ever post-Brexit. This initiative will highlight many of the key issues that must be addressed in order to remain competitive in the modern, technology-based farming world. It will also provide valuable guidance on the way forward and we applaud its motives.
The Year of the Family Farm initiative
As part of the initiative The Prince's Farm Resilience programme will offer a number of workshops throughout 2017. These will cover a wide range of topics including succession and tax planning, resolving conflicts, how to write a robust business plan and providing affordable and suitable housing for staff and family members.
To find out more, or sign up for the workshops please contact madeleine.fitzgerald@bitc.co.uk or visit www.princescountrysidefund.org.uk
For more information about Year of the Family Farm, useful contacts and additional information, visit the online resource at www.fginsight.com/YOFF
Volac will keep you up to date on the latest advice and support throughout the initiative, and you can also get involved on our Facebook page or Twitter, using the hashtag #YOFF.