New silage additive bottle aims to improve ease of use
17 January 2018
New silage additive bottle aims to improve ease of use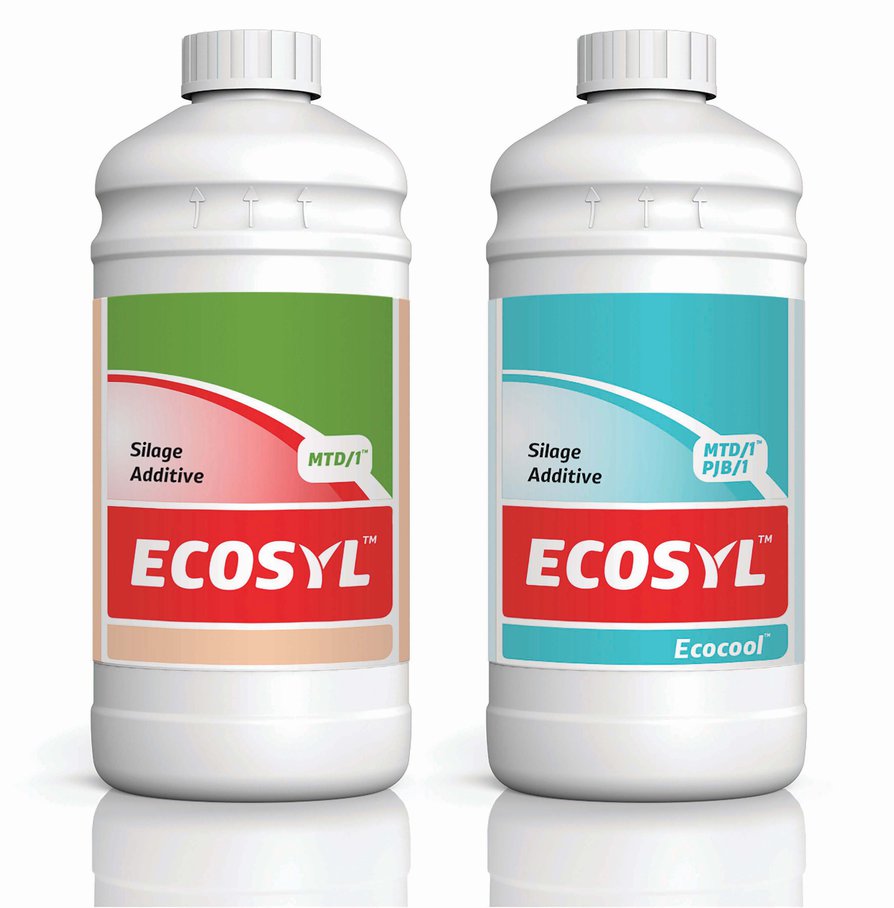 As farms push to make better silage, leading forage preservation and animal nutrition company, Volac, is launching a robust new range of user-friendly packaging for its Ecosyl 100 and Ecocool silage additives for 2018.
Ease of use during busy silage making periods
The new, high-density polyethylene (HDPE) two-litre bottles offer rugged construction for ease of handling during busy fill-ups and when transporting on-farm, says Ecosyl product manager, Jackie Bradley, as well as improved resilience to factors such as temperature and humidity during storage.
Compatibility with ULV application
Importantly, they also remain compatible with the increasingly popular method of ultra-low volume (ULV) application, she says, in which the standard dose of Ecosyl 100 and Ecocool additives can be applied in ultra-low volumes of water, as a way of reducing the amount of water that needs to be transported and reducing the number of fill-ups.

"With silage-making such a busy time, farmers understandably want an additive that's reliable, but also easy-to-use," says Mrs Bradley. "The new, rigid-sided bottles are robust during transport and sturdy to handle when measuring and mixing.
Equally suited to use with conventional or ULV application, the new packaging also features handy indicator arrows near the neck to show the two-litre fill-level for those contractors and farmers who are using the ULV method. Diluting Ecosyl 100 or Ecocool in the new packs to the two-litre mark will treat 100 tonnes of forage when applied through a ULV applicator at a rate of 20 ml per tonne.
MTD/1 is proven to improve fermentation
While the packaging is new, Mrs Bradley stresses that the content inside the bottles remains the same proven bacteria in the case of both products.

"Ecosyl 100 contains the beneficial bacteria Lactobacillus plantarum MTD/1 for improving fermentation in clamped grass silage and legumes, while Ecocool combines Lactobacillus plantarum MTD/1 with a second bacterium, Lactobacillus buchneri PJB/1, for reduced heating and spoilage in drier silages such as maize, wholecrop cereals, and higher dry matter grass.
Find out more about the features and benefits of Ecosyl products.
With the industry looking to produce more from forage, an additive is often the final piece of the jigsaw to help produce better silage. With both products used around the world, the new packaging aims to provide something that is farm-proof across a range of conditions.
Find out more about Ecosyl products, or head on over to our order form now.