Ultra-low volume preservatives boost user convenience
31 July 2016
Particularly for self-propelled foragers, ultra-low volume (ULV) preservative applicators are becoming an increasingly popular option, explains Ecosyl`s global product manager Derek Nelson.
He says: "The Ecosyler ULV applicator can treat 900 tonne of crop with one fill applying 20 ml of preservative per tonne, and it is also highly accurate. If you put in enough product for 100 acres, you can be sure it is supplied correctly."
Each unit is supplied with a 22-litre tank, which has a three-way valve and low level indicator, and is mounted on a stainless steel frame.
Application rate
Application rate is set via an electronic control box and activated using a positive displacement peristaltic pump via PVC tubing to a stainless steel nozzle.
The applicator nozzle is fitted above the blower box on the forager, giving an even dispersion of preservative across the crop.
The Ecosyler can be fitted to any self-propelled forage harvester and be used to apply a range of ULV products at 10-50ml/t of forage. On claas foragers, the applicator can be linked to the main forager control box and, on other machines, can be supplied with its own control box.
It is also highly accurate. If you put in enough product for 100 acres, you can be sure it is supplied correctly
Mr Nelson says ULV systems have particular benefits for contractors, as they eliminate the need to carry large amounts of water around. There is also no risk of blockages as systems do not use filters.
Consistent
"Dispersion of the additive also remains more consistent, regardless of dry matter levels of the crop."
While an Ecosyler ULV system costs about £100 more than a traditional applicator, Mr Nelson says this is offset by cutting out the purchase of water tanks.
In the field - B. Page and Sons
Contractors B.Page and sons offers a complete silage service from its base at Sibford, Oxfordshire, chopping 366 hectares (900 acres) of its first cut, 275ha (680 acres) of second cut and 150ha (370 acres) of maize for customers and for their own 220-head beef herd.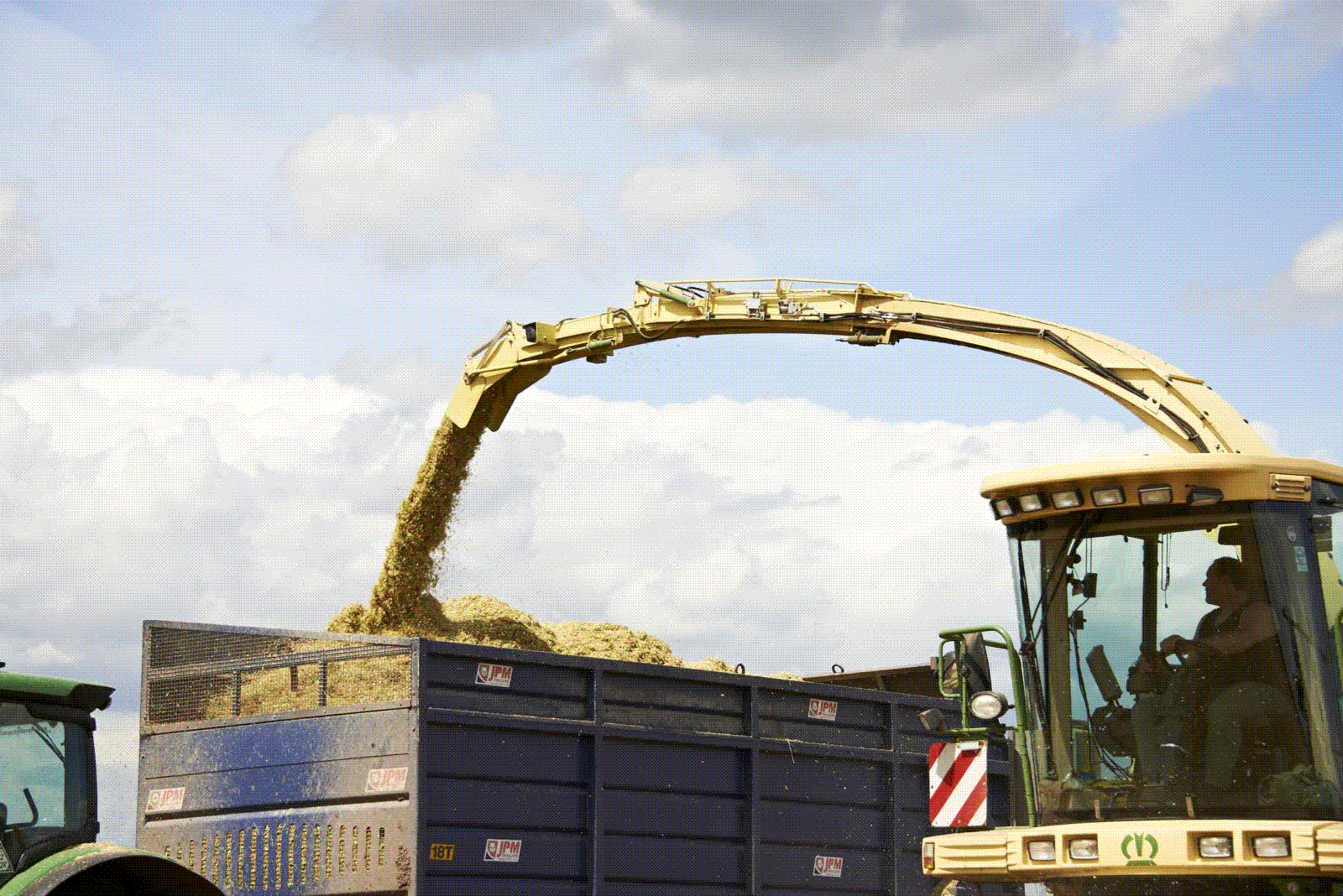 This season, the Pages have switched to using an Ecosyler to apply ULV preservative on a New Holland FX48 forager hired from local operator Andrew Moore.
Basil Page says: "We have a growing customer base within 20 miles of the farm, including two large dairy herds. We find timeliness and reliability are still the most important selling points, although producing top quality silage which can help cut concentrate costs is especially important for dairy farms."
Customer service includes holding stock of Ecosyl ULV, so if farms need additional preservative to stocks they have brought-in, or decide to use the product for the first time to maintain quality in difficult conditions, there is no delay or inconvenience.
Simplification
Mr Page says using ULV additives simplifies the process. He says: "One bottle treats 100 tonnes- we simply mix it with a little water and fill up the additive tank. There is no need to carry water on the forager or keep returning to the farm to fill up. A spare bottle can go in the tractor cab and a five-gallon drum of water is carried on the forager"
If silage-making is interrupted by the weather, the premixed additive will keep for 10 days in the fridge, minimising waste. He says application is also more accurate and effective than with a traditional system due to the positioning of the nozzle.
"Preservative is applied to the chopped crop so it can attach to the grass more easily, rather than going in at the header."
Application rates are set using a neat control box which sits in the cab of the FX48 and the small additive tank is fitted on the platform where fill levels can be easily seen by the operator.
"Eliminating the large water tanks reduces the weight on the back of the forager, cutting compaction and wear and tear on the machine." At about £1.30/t, Mr Page reckons using preservative is a good investment to help ensure crop quality."We use plastic wrap to seal the clamp, before using plastic then woven sheets. And by using Ecosyl we have eliminated wastage. It takes a lot of effort to make good silage, so it makes sense to get the most out of the clamp."
Click below to watch 'How to mix Ecosyl for Ultra Low Volume' video on Youtube.
How to mix Ecosyl for ULV for use at 20 ml/tonne with Ecosyler Applicator