Achieve the best return on your maize silage
31 August 2016
After all the effort you've invested in growing maize over this season, it's vital to retain as much of its nutritional value as possible, says Ecosyl silage specialist, Peter Smith.
That is especially so if looking to maximise the amount of milk you produce from forage.
"A maize clamp can lose 20% of its dry matter easily," explains Mr Smith. "Indeed, that figure can be a lot higher if aerobic spoilage – which causes heating and moulding – is a problem.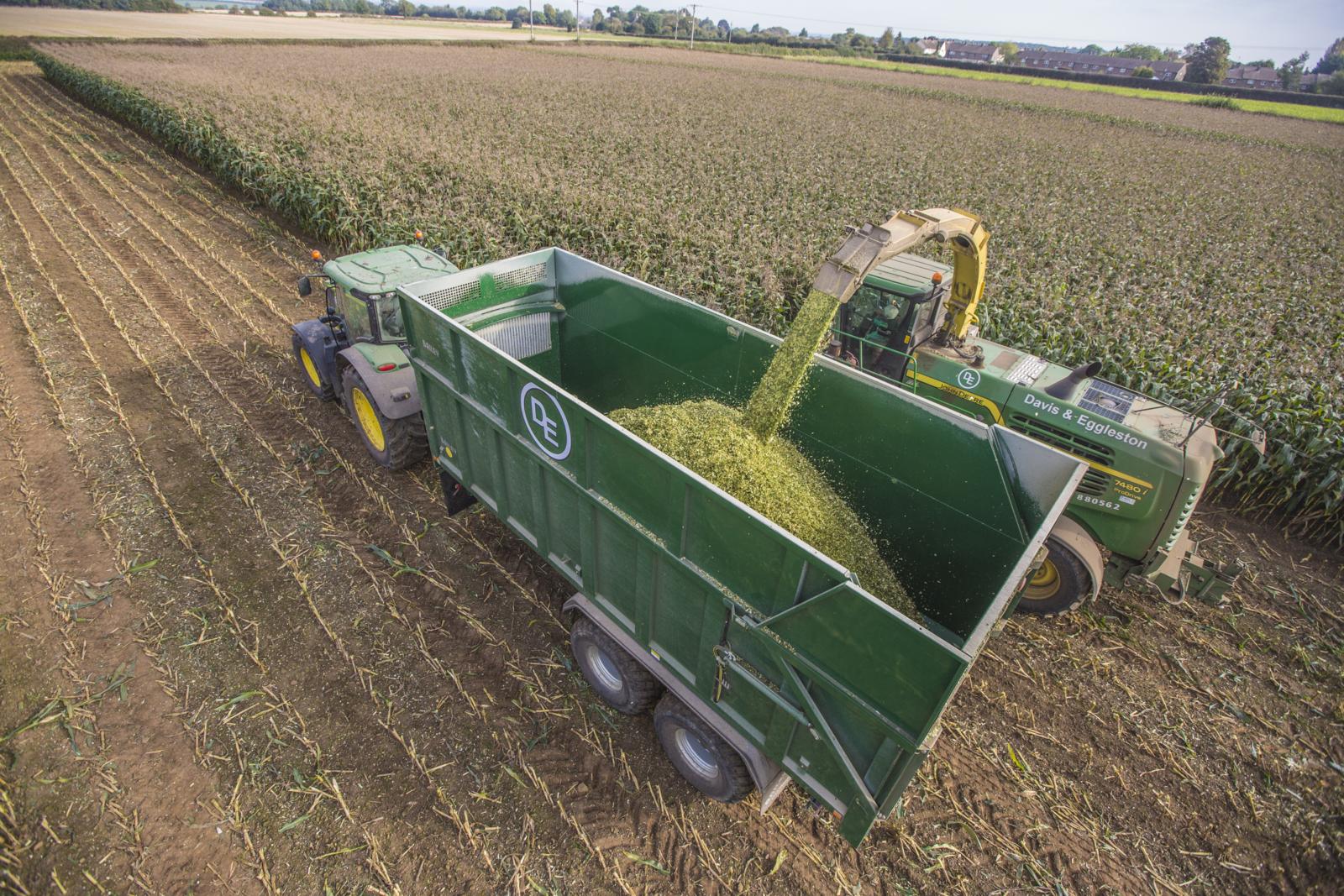 "For every 1oC that clamp temperature rises above ambient, 0.23% of dry matter is lost each day.
"However, not only does aerobic spoilage cause wastage. The silage that remains also has a lower energy content, poorer quality protein and potential for reduced animal intake, and may contain mycotoxins.
"Protecting maize against aerobic spoilage is therefore crucial if you want to reap the maximum benefit from it. This requires a joined-up approach."
To begin, Mr Smith says it is important to use every technique available to minimise exposure to air. For example:
A narrow clamp to reduce exposure on opening
Fast filling in thin layers to reduce trapped air
Good consolidation (a short chop length helps, but not so short that it reduces effective fibre in the diet)
Effective sealing
Moving the face back quickly at feedout
Using a block cutter or shear grab to keep the face tidy
"Also, at feeding, never leave the sheet hanging over the face," he continues, "as this creates a microclimate, encouraging mould growth. And clear up fallen material, which can spread mould spores.
"All these will help. But remember, that maize remains prone to yeast and mould growth. So a proven additive will add to a spoilage management regime.
"The new product, Ecocool, launched last year, has been specifically developed for forages at risk from aerobic spoilage.
"Combining two beneficial bacteria – Lactobacillus plantarum MTD/1 for a more efficient fermentation, and L. buchneri PJB/1 to inhibit moulds and yeasts – it has given tangible benefits, by substantially delaying heating in maize."

By reducing yeasts in silage at opening, Ecocool increases the time it takes for heating.