Improve Fermentation with Ecosyl 100 Silage Additives
02 November 2016
The use of proven silage additives can really make a difference to the overall efficiency and profitability of your farm. Ecosyl 100 is well proven over a wide range of ensiling conditions and crops to maximise fermentation, reduce nutrient losses and improve animal performance.
Ecosyl 100 applies a high number of lactic acid bacteria to kick off a fast fermentation. This means that less nutrients are used up and there are more to feed.
These bacteria are a special strain of Lactobacillus plantarum, MTD/1, which produce large amounts of lactic acid quickly and efficiently. MTD/1 is recognised by silage experts worldwide to have more supporting trial data behind it than any other inoculant. It has been thoroughly proven over a wide range of crops and ensiling conditions to improve fermentation and animal performance.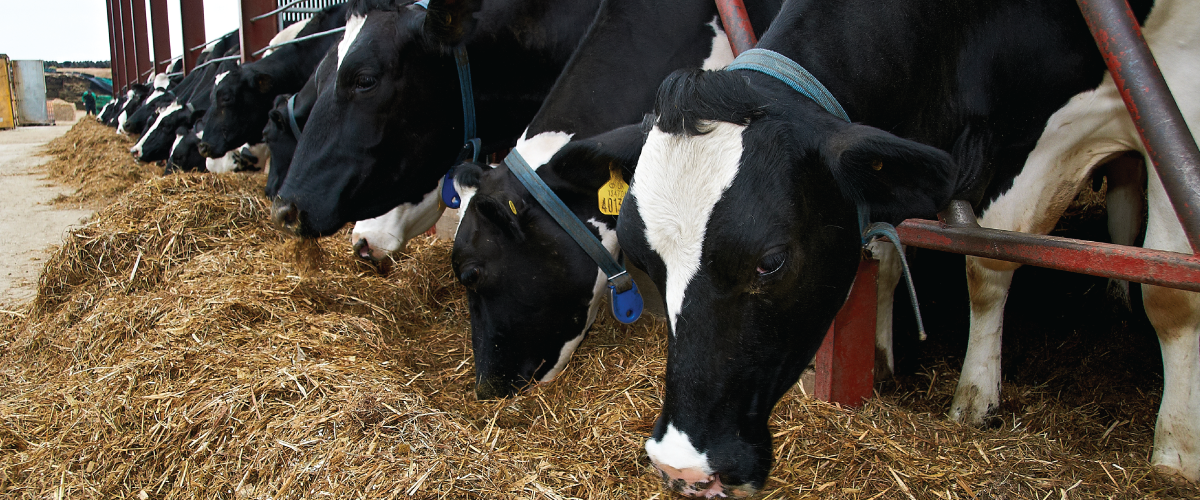 Using Silage Additives - Ecosyl 100 in Action
Fermentation and feeding trials comparing Ecosyl treated with untreated crops have shown:
24 hours after ensiling there were 25 times more LAB in MTD/1 treated silage than in untreated silages
This caused pH to fall much more quickly – reaching a stable pH 4.5 after 24 hours rather than 2 days
Ecosyl treated forage had higher digestibility (+3D) which increases feed conversion efficiency
Cows produce more milk, an average of 1.2 l/cow/day
Growing cattle liveweight gains increased significantly by more than 15%
Ready to start using silage additives? Place an order for Ecosyl 100 now.

How to use Ecosyl 100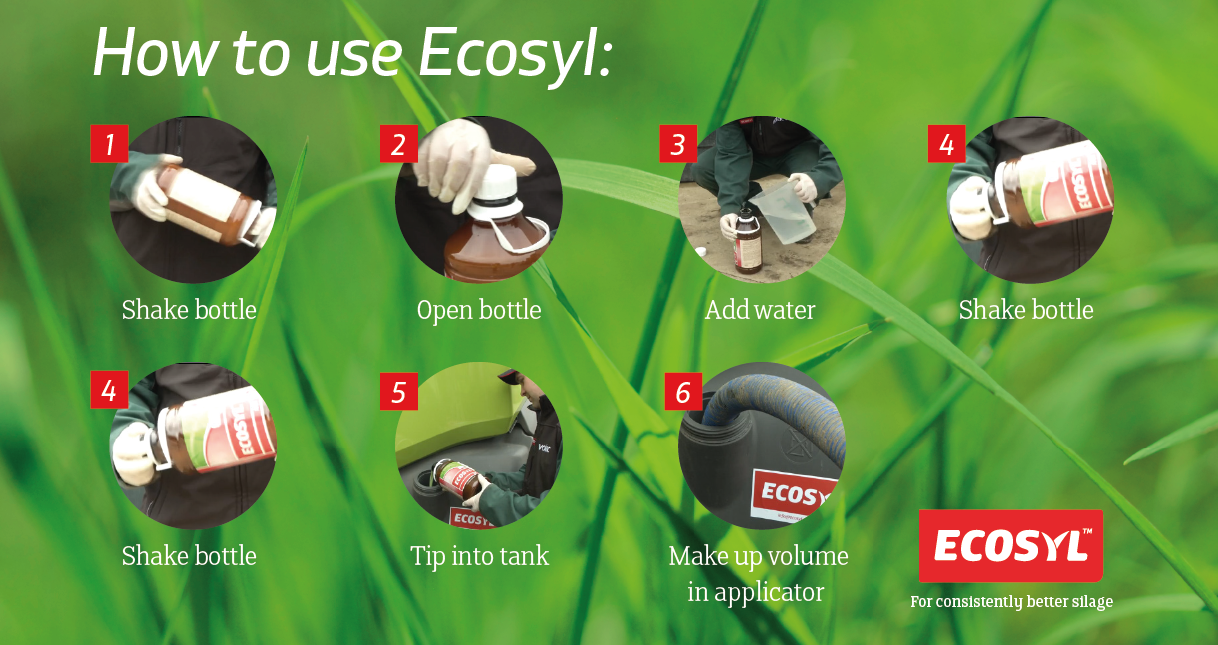 Product benefits:
Available in a range of pack sizes to suit your needs
Can be applied through any applicator, standard or ULV, at any rate from 20 ml/t to 2 l/tonne
Tank mix life – 48 hours
ULV tank mix can be stored for up to 10 days in the fridge
Shelf life 24 months in cool dry place (unopened) or 3 days once open
GMO free and suitable for organic use
For detailed product information, please download our full product brochure.
Head on over to our form here to place an order.
Alternatively, for further information please contact us.