Pink bales raise over £50,000 in three years
09 May 2018
Farmers up and down the country have helped raise more than £50,000 in aid of breast cancer research over the last three years, simply by choosing pink wrap for making baled silage.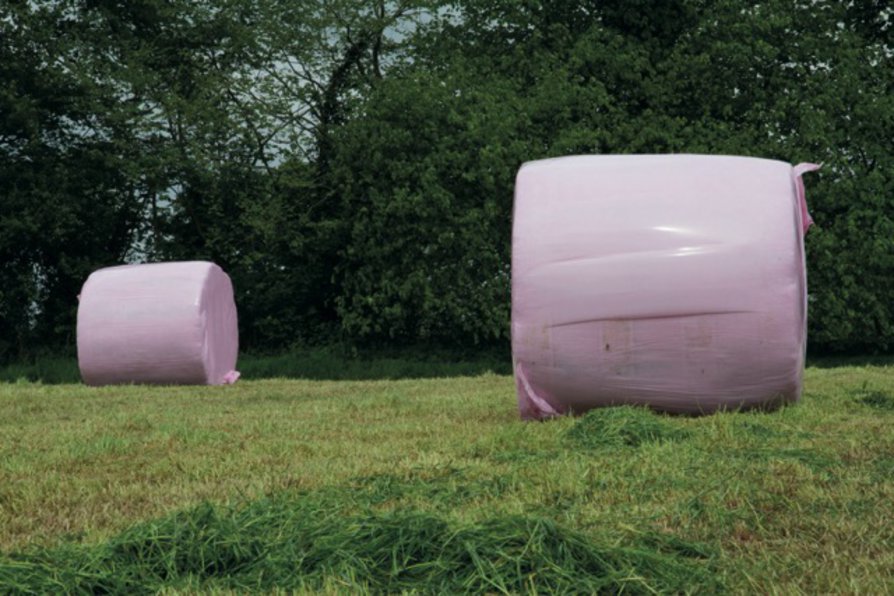 What's more, there's an opportunity to build on that by continuing to choose Volac's special pink Topwrap RS1900 film when making baled silage this year.
For every roll of the special pink wrap purchased, £3 is donated to the charity Breast Cancer Now towards breast cancer research," explains Jackie Bradley of Volac. "This is made up of contributions from the merchant supplying the roll, the film's manufacturer, Trioplast, and from Volac.
"The initiative has been a huge success since it was launched three years ago, with images of pink bales on farms attracting all sorts of media attention. It's great for farming to be seen to be supporting such a worthwhile cause.
The other great thing is that using the pink film also benefits farmers – because Topwrap RS1900 provides 1,900 metres of film per roll and wraps 10 more bales per roll than original Topwrap.
"Wrapping more bales per roll also means less stopping in order to change rolls."

Why use Topwrap RS1900?
One roll wraps more bales – therefore fewer stops
Costs less per bale than original Topwrap
Just as good as standard film