More milk from well-preserved maize sets farm up for future
29 September 2021
Growing and feeding more maize and conserving it well have seen some big milk yield increases for one North Wales farm – to the extent it is now ready to enter a period of consolidation.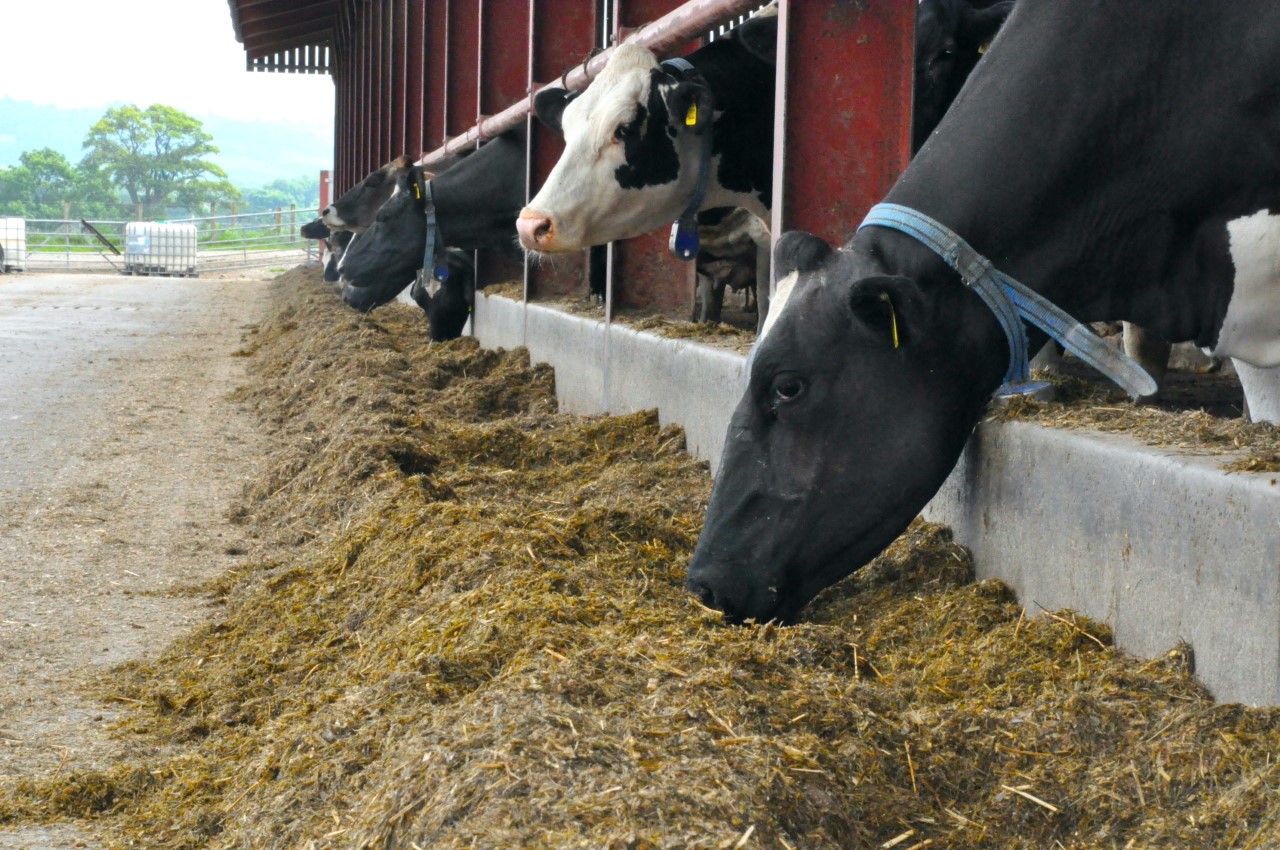 The last 10 years have witnessed some big changes at Pengwern Farm, Rhuddlan, not far from Rhyl on the North Wales coast.
Run by Huw Jones in partnership with his wife and mother, in addition to expanding the commercial Holstein Friesian herd from 200 to 500 milkers plus 300 followers, average milk yield per cow during this time has been boosted by 30%, from 7,500 to 9,800 litres.
The latter, in no small part, has been due to a big increase in forage maize feeding, believes Huw. The area of maize ensiled has increased from 13 to 300 acres over the last decade: it now makes up the majority of the silage in the complete diet. But hand in hand with this goes strict attention to detail in how the crop is harvested and conserved to maximise its nutritional value.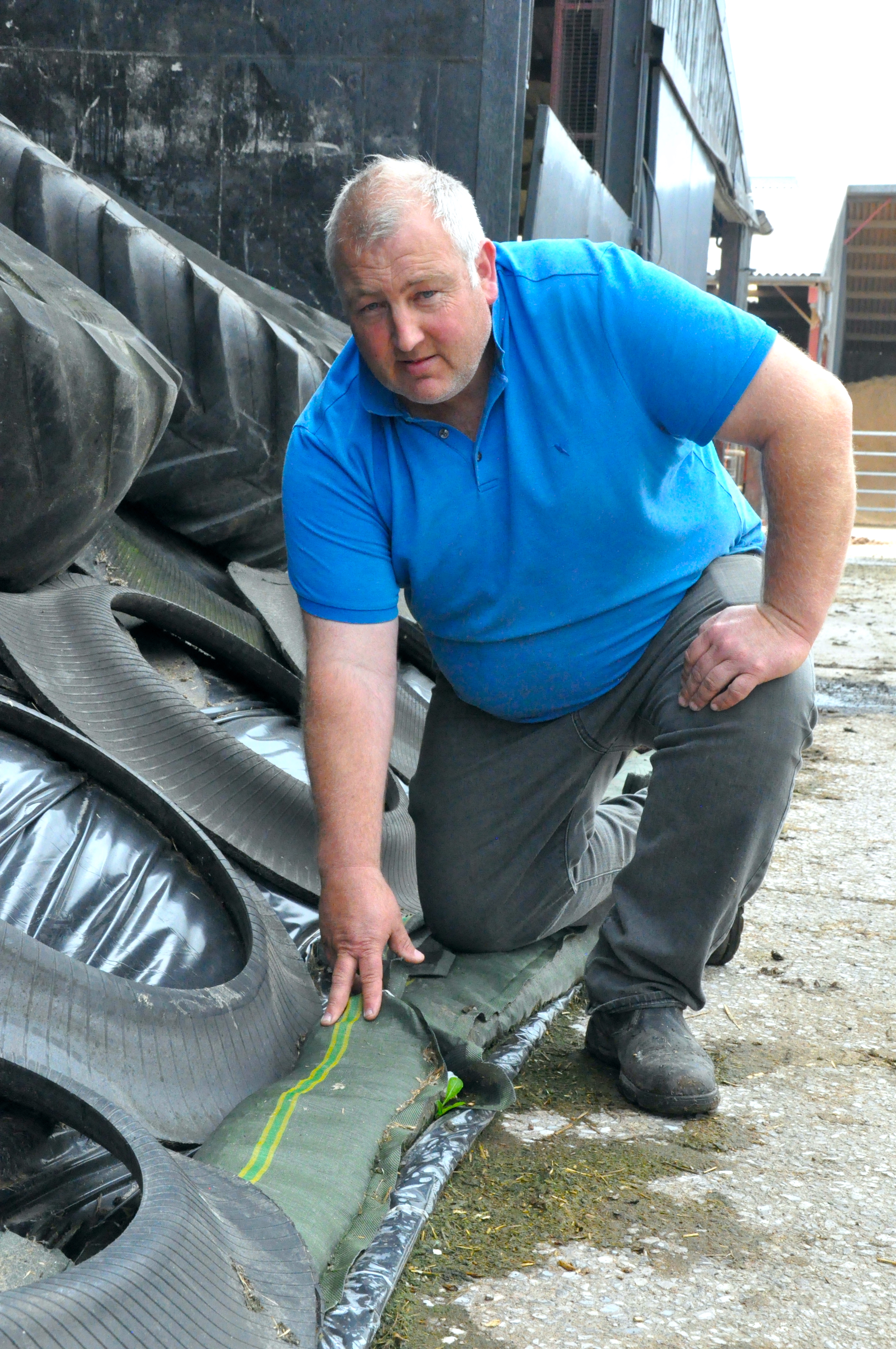 We're trying to get more milk out of forage because feed prices are going up," explains Huw, who is third generation on the farm. "We're saving a lot on feed but not losing production. We mainly only buy in protein.
Cropping at Pengwern comprises 400 acres of grass, 200 acres of winter wheat for crimping for the dairy herd, and 210 acres of forage maize. The remaining 90 acres of maize are purchased as a standing crop from a neighbour. A further 550 acres of arable land are also contract-farmed.
Milk is sold on a liquid contract, averaging 4.10% butterfat and 3.35% protein, with calving from 1 August to the end of February. Lower-yielding cows and those in-calf are grazed outside from spring, while freshly-calved and higher-yielding cows remain housed, only transitioning to grazing when yield drops below 27 litres. "I haven't got enough land to have them all out," explains Huw, "or to have them spring-calved."
With such an intensive herd expansion, maize was therefore an ideal, high energy forage for the farm's system.
After starting with 13 acres about 10 years ago and then growing 75 acres for a few years, we then tried some wholecrop, but it didn't work, so we finished with it and increased the maize. We're now at 60% maize silage in the diet and 40% grass silage. I think the maize is behind the milk yield increase," Huw adds.
Also included in the complete diet are the homegrown crimped wheat, along with rapemeal, soya hulls and Trafford Syrup. A kilo of cake is fed in the parlour, with some adjustments for yield, at each of the twice-a-day milkings.
But while growing more maize is one part of the equation, the other part is conserving it well. To achieve this, great care is taken with ensiling, but also with harvest to ensure the crop is in the best possible condition when it goes in the clamp.
Maize is harvested in a narrow range of 30-32% dry matter and produces a typical starch content of 32-34%. "If it's too dry, I don't think the cows perform on it," Huw adds.
With maize operations, we do everything bar the sowing and harvesting. We do the carting and clamping.
Two years ago when we built new clamps, we had them built higher so that silage wasn't piled high over the top where it's more difficult to consolidate, so that we have less waste.
We have six clamps. Most are 60 feet wide but we're moving to 25 feet. A new one we're building that is 25 feet wide will also have two open ends so we can alternate which end we feed from. We always like to have some year-old maize silage. We find if we feed it fresh it's not as good.
We also roll it well and pay a lot of attention to detail with the sheeting. Dad drummed into us to produce good silage," he adds.
As well as lining clamp walls with side sheets and using an oxygen barrier film below the top sheet, care is taken to weight with sandbags not only all around the clamp edges but also at the bottom of the ramp for a complete seal.
To enhance preservation of the farm's different silages, a proven inoculant for improving fermentation is used on the grass, while a related, dual-acting inoculant – designed to both improve fermentation and stop heating (aerobic spoilage) – is used on the maize. "Maize is fed all through the summer," says Huw, "so we need to keep it cool then as well.
Additives are a bit like minerals in the diet, in that you can't see them working, but there is a big investment in a clamp full of silage to protect. We use Ecosyl on the grass. They say you get more milk from the additive. And we use Ecocool on the maize.
"We have also started to roll the top sheet back at feedout, rather than cutting it. It's not an easy job but the weight of the roll on the top edge of the face helps to stop it from going off."
As well as increasing milk yield, the increased maize silage in the ration and attention to detail has also been accompanied by nearly a 40% uplift in milk from forage – from 1,800 litres per cow two years ago to 2,500 litres today.
For the future, having put a lot of work into building up the farm system to where it is currently, Huw believes it is now time to consolidate and improve what he has with the cows.
"Increasingly, sustainability is in our mindset, both financial and environmental. We put Italian ryegrass in after the wheat, which gives us a silage crop in May and prevents us having bare fields over winter. And we've gone to multi-cut grass silage, taking five cuts for the first time this year, when we used to take three or four.
"We don't want to increase cow numbers any further. We reckon we can produce another 150,000 litres of milk a year just by letting the less productive cows go.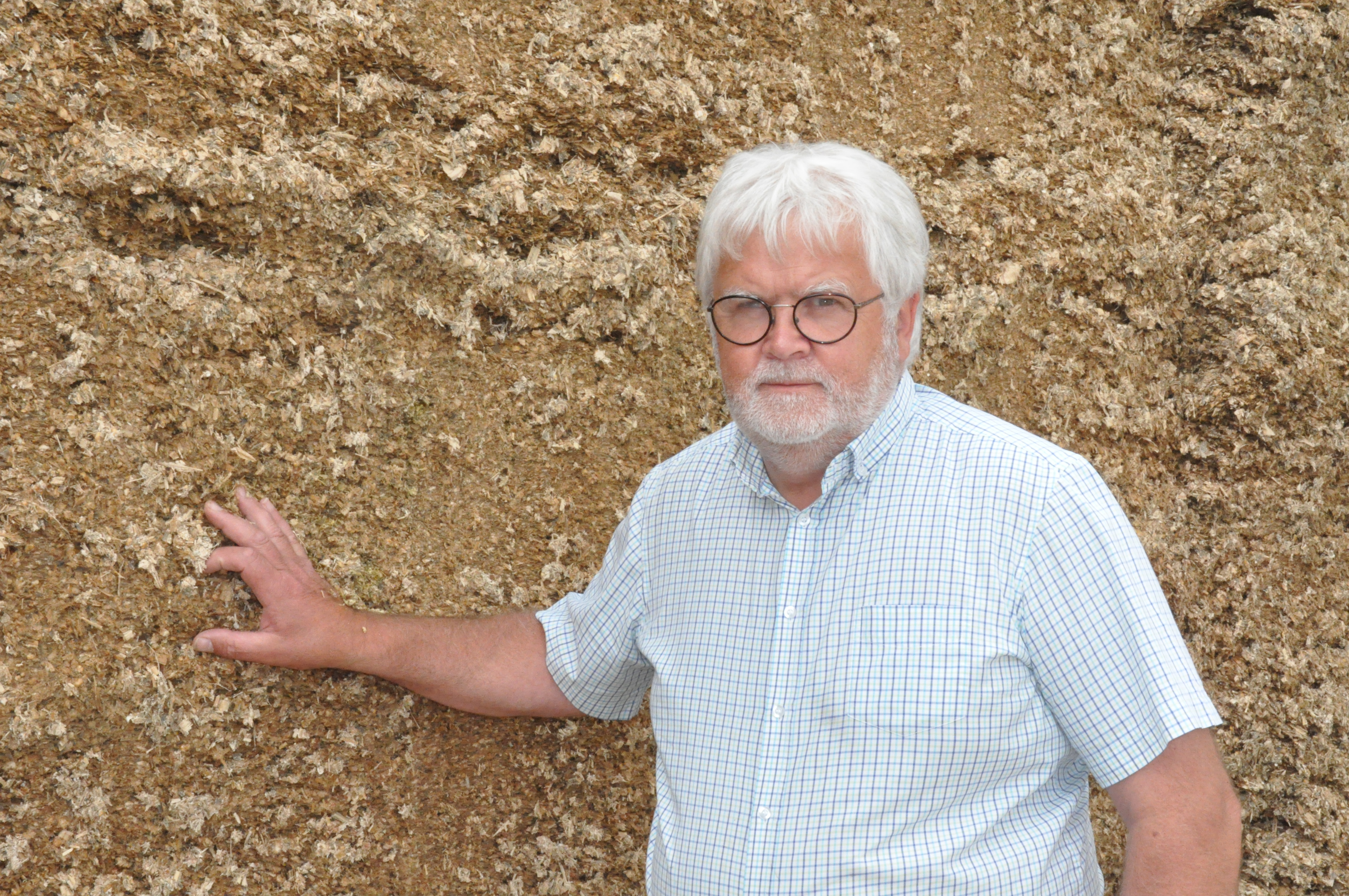 Clamping down on maize losses
Creating narrow clamps to minimise the size of the open silage face that is exposed to air at feedout, and to allow faster progression back through the clamp to stay ahead of air ingress, is a key method for reducing maize losses from spoilage and heating, says Peter Smith of Volac, who offers silage advice to Huw and other farmers.
Heating losses are caused by yeast and mould growth in the presence of air, Peter says, so the more air you can keep out, the better.
"Similarly, oxygen barrier films help because they are sucked down into the surface contours of the silage to minimise trapped air pockets. If possible, you should also position clamp faces so they are North-facing, so the sun isn't hitting them which exacerbates heating.
"When it comes to additive use, the beneficial bacterial strain Lactobacillus plantarum MTD/1 in Ecosyl has been shown to cut dry matter losses by about half. With typical losses even in a well-fermented untreated clamp running at about 10%, this equates to saving around 5% of the total dry matter. But what's also important to remember is that this 5% is likely to be the more nutritious parts of the dry matter – such as sugar and starch, which are what you grow maize for in the first place – and not just the less nutritious fibre.
"For maize and other drier silages, the additive Ecocool contains this same bacterial strain for improving fermentation as in Ecosyl but also a second strain, Lactobacillus buchneri PJB/1, for tackling heating and spoilage.
"Thinking about sustainability, you don't want silage wastage of any sort. So considering a dual-acting additive is important."