With shortfalls in grass silage after the dry spring, maize could be an important source of forage dry matter – especially with grass silage alternatives, such as brewer's grains, in short supply.
The high energy and starch content of forage maize make it a highly valuable silage. But it's also one of the riskiest forages in terms of preserving it.
Take advantage of our latest special offer this season and not only will you get ALL the benefits that treating with Ecocool has to offer, but when you buy 10 bottles we will give you 1 COMPLETELY FREE!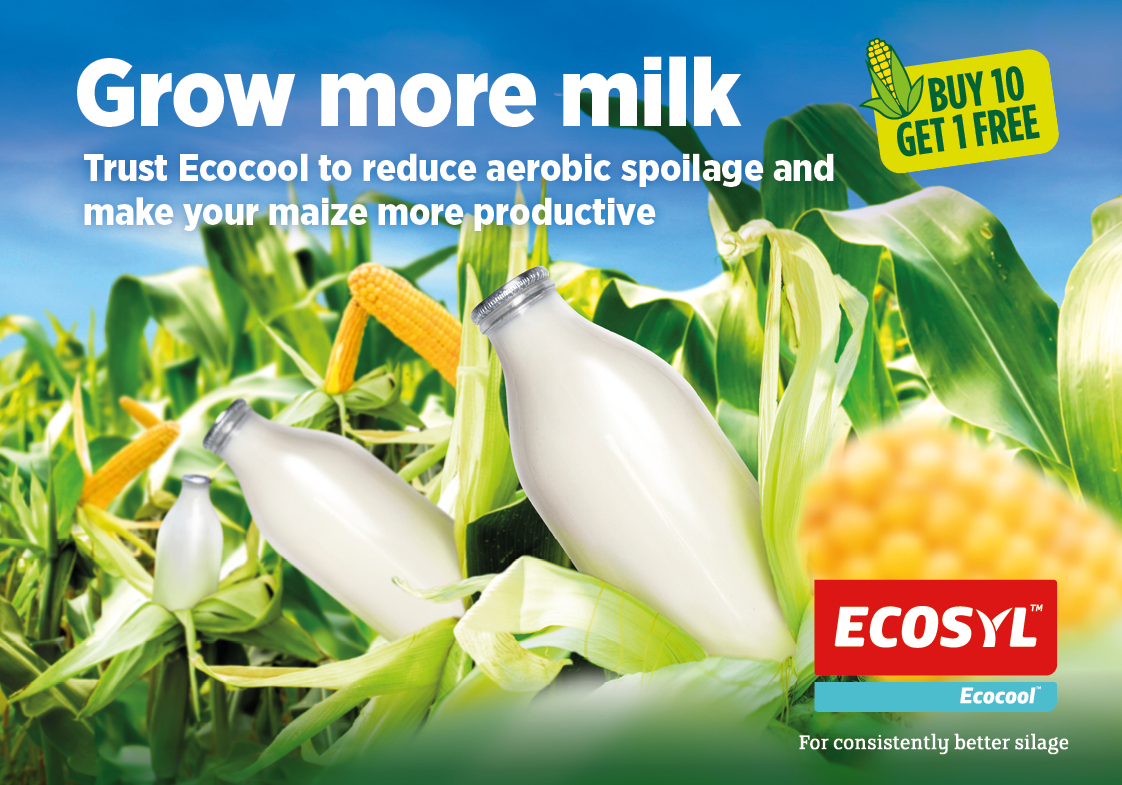 *Offer available in UK and Ireland only
Features and benefits of Ecocool
Fast PH fall
Less protein breakdown
Improves aerobic stability
Produces acetic acid that reduces yeast and moulds leads to less heating and lower aerobic DM losses when exposed to air
Reduces heating
Inhibits spoilage from micro-organisms