Paul's plane skills ensure silage success
12 April 2021
Aerospace engineer Paul Trimble of Moira, Co Down sets sky high standards when it comes to innovative ways of providing farmers and horse owners with quality haylage and silage bales.
At Bale Baron NI we solve engineering problems, including how to produce consistently high quality haylage and silage in small and large bales," explained Paul.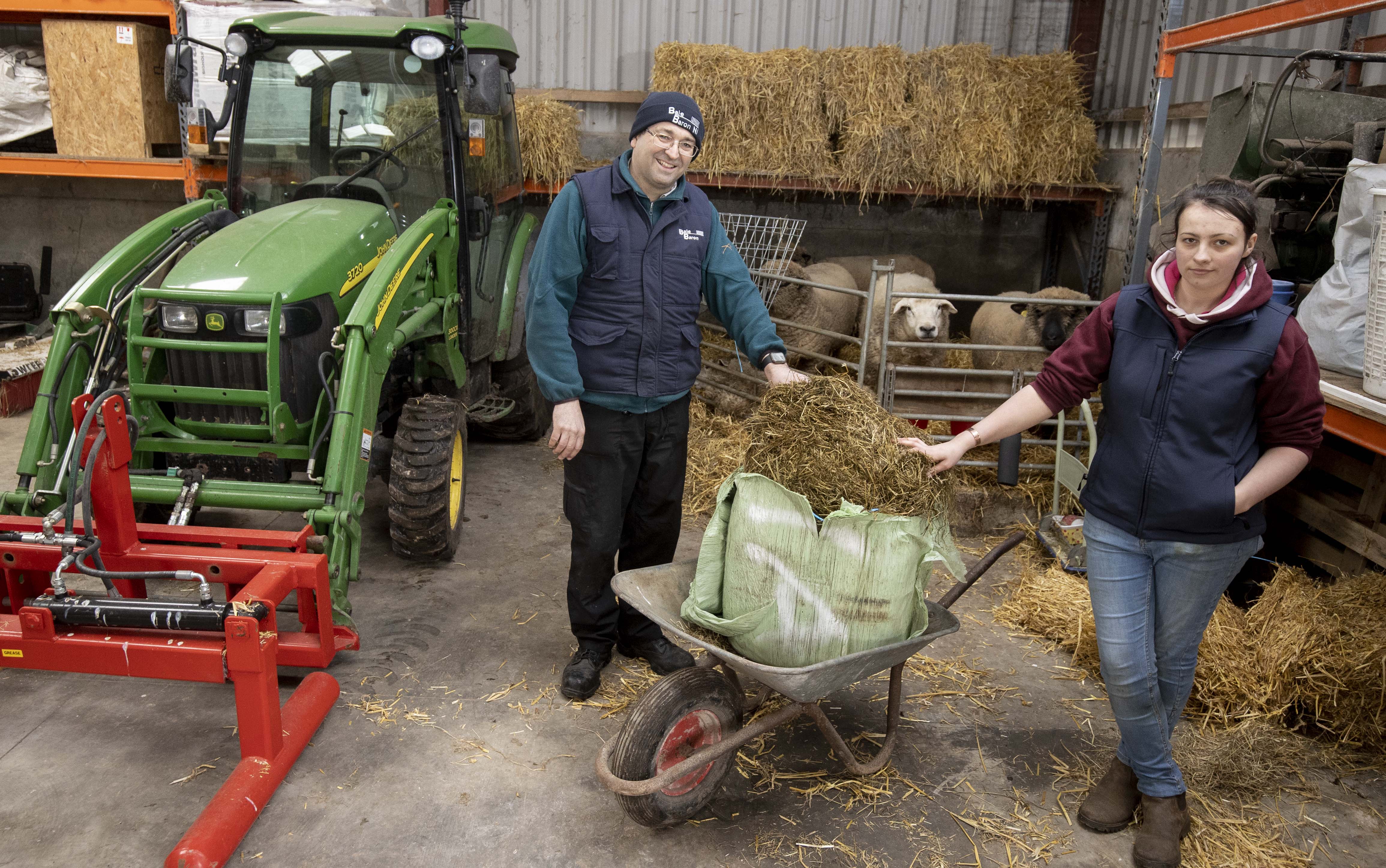 Having trained at Shorts Bombardier and worked on aircraft such as the Tucano, Paul became an independent engineering problem solver across a range of industries from agriculture to drones used in search and rescue.
For example, his computer controlled bale accumulator for the top of the range Massey Ferguson 1840 in-line pick up baler. This attachment accumulates small bales in batches of four, with no need for a bale sleigh and ready to be collected using a loader mounted flat 8.
Treating with DA Ecobale
Each bale having been easily treated with DA Ecobale silage additive from Volac using an on board computer controlled applicator also designed by Paul.
When making small haylage and silage bales the Bale Baron NI team use an Inagra small bale wrapper. This leaves them in batches of three, but small wrapped bales are hard to lift due to their weight and having no strings.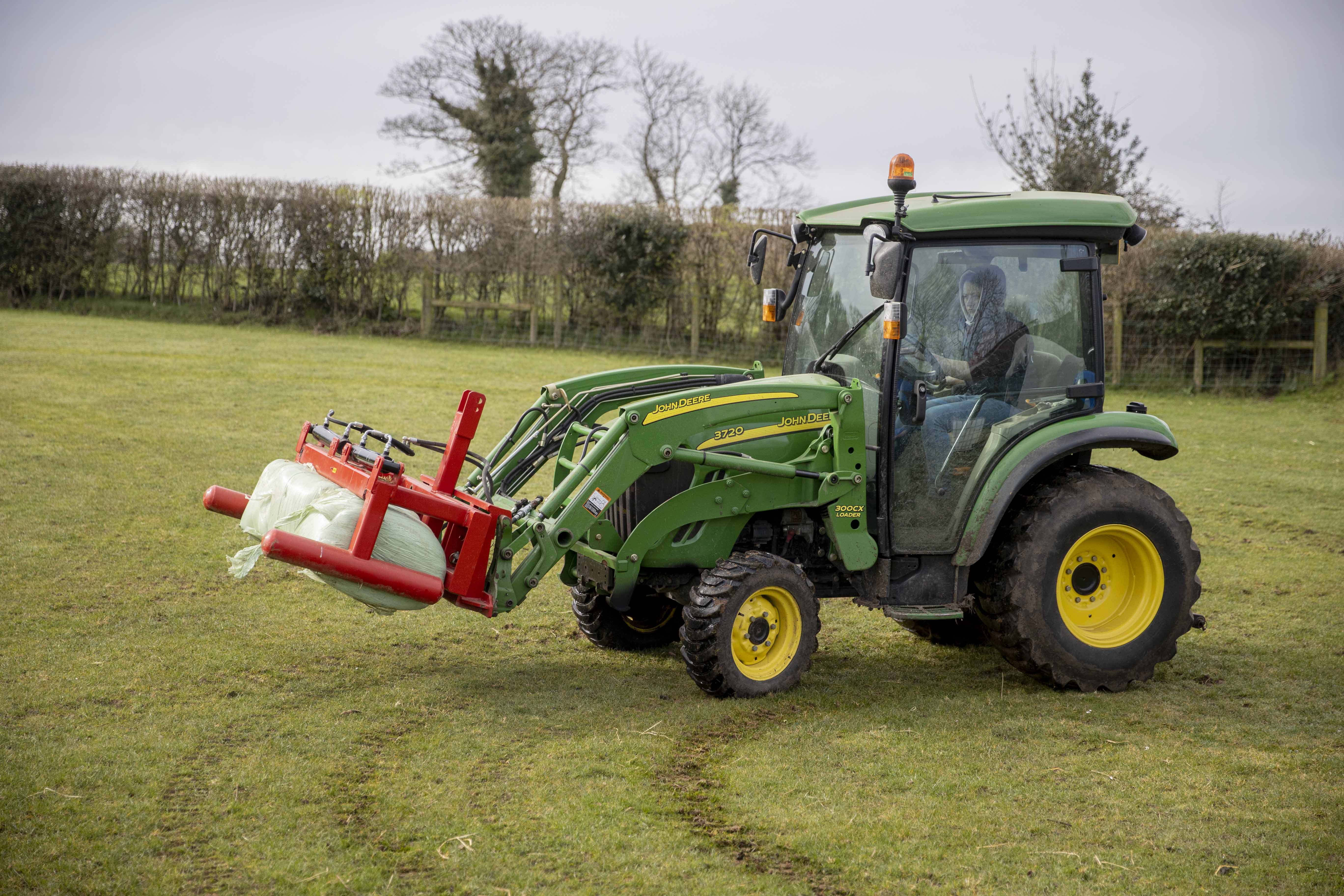 Paul explained that, "We saw this problem and listened to user requests for an engineering solution. This proved to be a three bale lifter that we now use on the loader on our 44hp John Deere 3720. This transports small haylage bales quickly and easily without damaging them. This can be used on the loader of a small tractor or the 3 point linkage.
Maximising haylage and silage feeding value
"For our clients, including many pedigree sheep and horse enterprises, getting every wrapped bale opened waste free the following winter is vital, not least for animal health reasons. Thus our emphasis on making good bales not damaged during handling.
"Above all, using the Volac range of Ecosyl silage additives is a simple, cost effective means of maximising haylage and silage feeding value, whether made in ideal or far from ideal weather conditions.
Every sweet smelling haylage and silage bale treated with DA Ecobale proves very palatable to those connoisseurs of haylage and silage - sheep and horses. The sheer lack of waste in professionally made and handled bales treated with a Volac additive always impresses our clients.
Paul's daughter and work colleague, Lydia Trimble, having her own small sheep flock gets a special pleasure in seeing the reaction of every animal to Bale Baron NI winter feed.
"We offer clients a complete small and big bale service using a unique range of equipment, with enhanced engineering designed in our own workshop," affirmed Lydia, a day-release student at CAFRE Greenmount on the Level 2 Agriculture course.
From mowing through tedding, raking, baling and wrapping to drawing in and stacking, Bale Baron NI takes a precise and professional approach to helping clients enhance animal performance by producing quality fodder.
To contact the Bale Baron NI team for engineering repairs and solutions or contracting services, visit their Facebook page or tel; 077 4040 2356.
Silage additives for higher DM bales
Highly impressed with Paul Trimble's problem solving engineering expertise Volac NI silage specialist Ken Stroud explained the role of the two Ecosyl additives used making higher DM bales.
DA Ecobale is ideal for those making really high dry matter haylage with a DM reading between 60% and 70%. The very popular Volac Ecocool additive is recommended when making top quality silage for beef or sheep, winter feed with a DM ranging from 45% to 55%.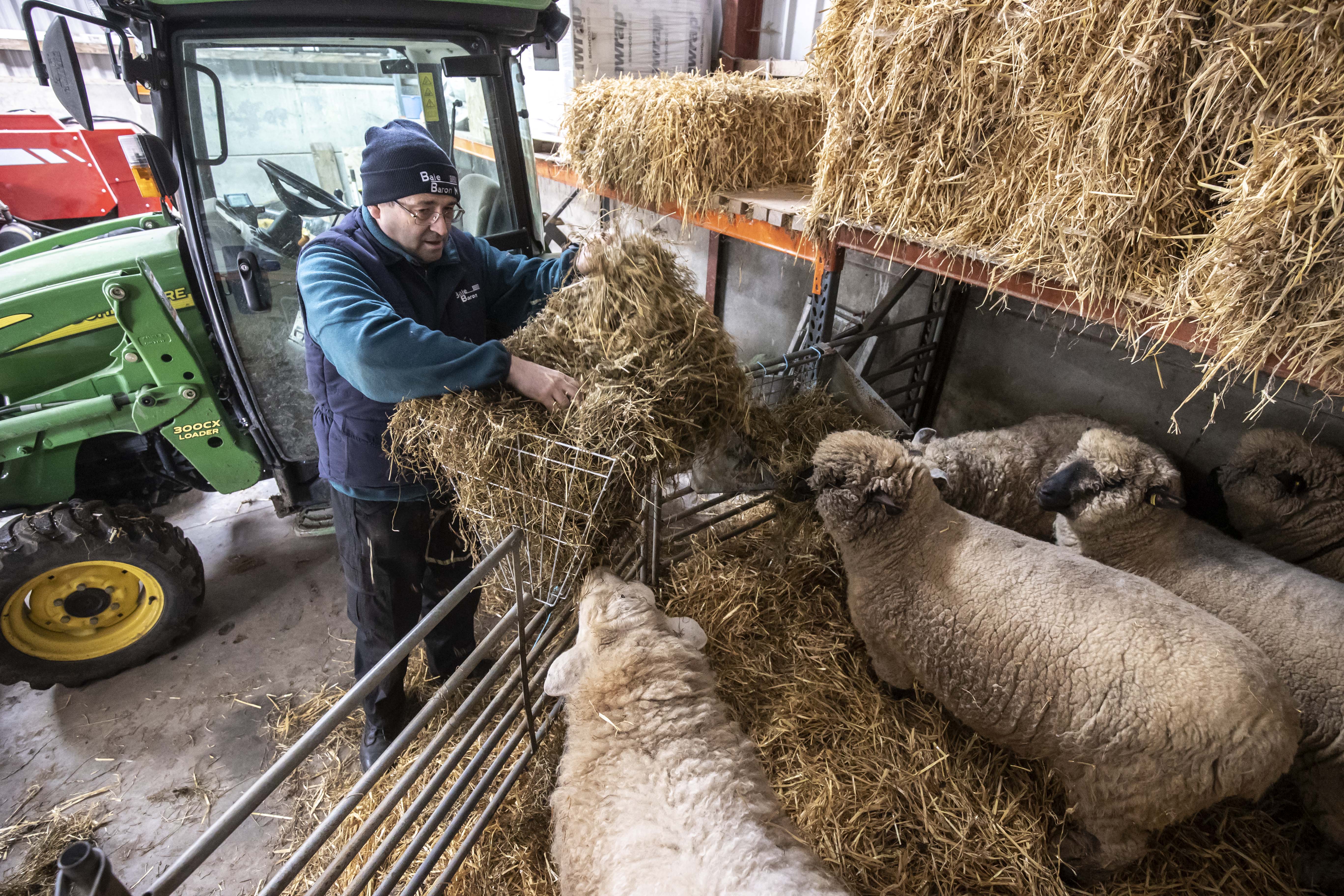 "These additives keep yeasts and moulds at bay so right through the winter bales are opening to give that 'must eat" smell, even the most selective of sheep or equines cannot resist.
Using Ecosyl additives gives great peace of mind as regards avoiding animal health problems due to moulds, and ensures bales in storage or opened stay fresh longer.
"On farm trials and the experience of farmers nationwide show that Volac additives boost feed quality, feed intake, livestock performance and potentially your bottom line."
Find out more about the full range of Ecosyl silage additives.
Ready to place an order? Head over to our order form today.