Helping Farmers to meet net zero targets
24 March 2022
What impact does your farm business have on climate change? What measures can be put in place to mitigate your carbon output? Are you considering a more regenerative farming system with a holistic approach but don't know which way to turn?
All these questions and many more will be answered at the Farming: Clean, Lean, Green event being organised by Anglia Rural Consultants on Wednesday 11th May at the University of Cambridge's Park Farm at Madingley, supported by HSBC and Volac.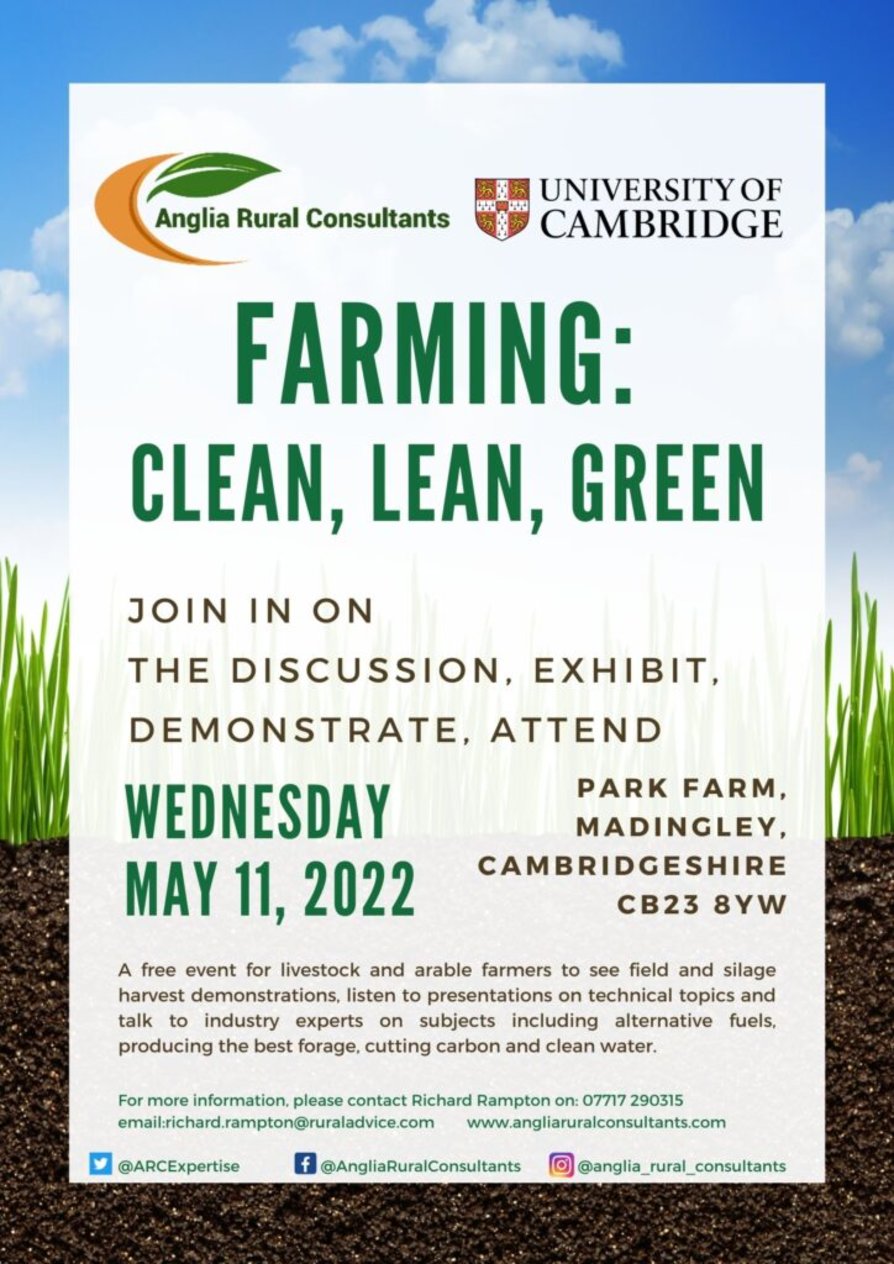 An informative event is being organised with high profile speakers from Cambridge University, Map of Ag, Gentle Farming and Felixstowe Hydro cycle project, who will discuss how farmers can improve systems by adopting high tech innovation, explore environmental and resource management case studies as well as managing clean resources.
Subject to the weather, there will be working field demonstrations of silage production using the well-researched additive, Ecosyl, and machinery powered by alternative energy sources. All-electric all-terrain and utility vehicles can be test driven and specialists in the design, construction and installation of AD plants, crop stores, controllers, refrigeration equipment, clean water irrigation and energy saving solutions will be on hand to offer expert advice.
Host for the event is Paul Kelly, Cambridge University's Farm Manager who commented 'Following the success of the 2021 event, we are delighted to be holding such an innovative and hands-on event at Madingley once again.
Our site stretches across 692 ha and includes state of the art technology including an anaerobic digester, robotic milking arms and robotic silage pusher used to provide a teaching resource to the Department of Veterinary Medicine.
As farmers, we have a huge challenge in reducing our impact on climate, whilst working with nature to enhance the environment in which we operate. It is achievable, and many of the exhibitors and field demonstrators will highlight exactly how this can be done.'
Commenting further, Howard Gilbert of event partner, Volac, said: 'We are delighted to be part of this innovative gathering to have the opportunity to discuss with farmers how they can improve silage as a highly sustainable homegrown feed. Reducing losses in silage dry matter and nutrient content by improving its conservation not only means less carbon is lost from it, but it is also a highly practical way that livestock producers can reduce reliance on bought-in feeds to improve feed efficiency and reduce feed miles.
The event is the brainchild of Anglia Rural Consultants founding member Richard Rampton who remarked 'It may be trite but it's also true that farmers are faced with more changes now than at any time since the 1947 Agriculture Act.
Back then, Dan Archer was telling them what to expect, at 6.45 on the Home Service. Now it's a Field Day on May 11th run by Anglia Rural Consultants, working with the University of Cambridge and supported by HSBC and Volac.
We are going to show farmers what's coming and how to handle it, especially in terms of the environment and energy. We will have the best as speakers, as exhibitors and as demonstrators, to inspire farming businesses to change, adapt and make the most of the opportunities and challenges facing the industry. Come and see; come and listen; come and ask; come and think – we'd love to see you.'
At the event, there will be: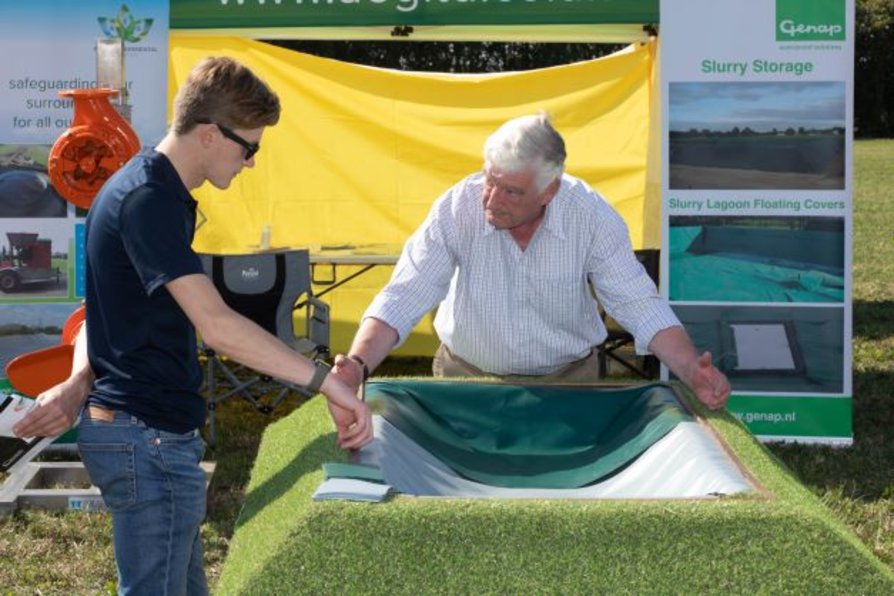 State of the art machinery and vehicle demonstrations powered by methane, hydrogen or electric including a static display of the New Holland T6.180 Methane tractor, winner of the 2022 sustainable tractor of the year.
Working demonstrations of the silage harvest from the field to clamp
Talks will be themed on Improving high tech innovation in agriculture; environmental and resource management and reviewing clean resources on farm
Exhibitors who have the equipment, knowledge and skills to help farmers meet the new regulations
Test drive the latest EPV's on the market
Expert advice and support to help you wherever you are in the country and type of farm business
Information on enhanced silage preservation to retain more of its feed value and reduce dry matter (carbon) losses
The event is free to attend but it would be handy to register in advance to receive regular updates. Refreshments will be available to purchase at the event.
To book a place for the Farming: Clean, Lean, Green event please click here to register!