Preparing for the 2024 season
03 November 2023
The last silage cut is now in the clamp, so it is a good time to reflect on the summer season and consider what can be done even better next year.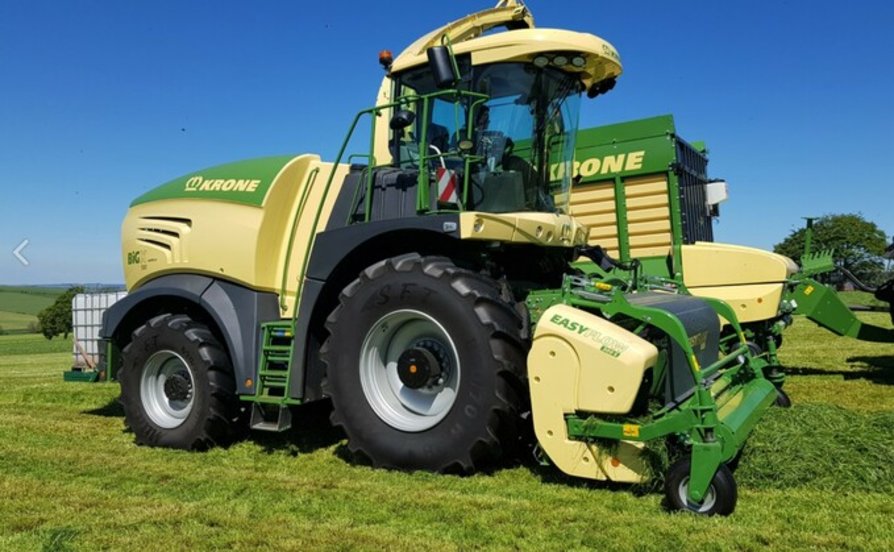 Peter Smith from Volac, says once again those farmers who started early saw a quality dividend and sufficient yields to replenish stocks. He says: "Most farmers reported one good cut of silage and one of lower quality when the weather turned wet and cool.
A multi-cut system is not for everyone but cutting a little earlier, even if the crop appears light, will result in higher quality silage. Clearing the fields of any winter grown grass will allow the vigour of the fresh spring growth to give an early second cut with less time pressure, especially in changeable weather. "Aim for a maximum of six weeks between cuts, but be flexible and go at five weeks if the weather is good.
Providing nitrogen is used up, there is no reason not to cut, as cutting more often generally returns higher yields and grass quality over the season. "It is important to choose the best additive for the conditions. If there is no risk of heating, Ecosyl will give the most efficient fermentation.
If heating is a risk, a dual action additive such as Ecocool helps fermentation but also reduces losses caused by heating." Servicing machinery over winter rather than leaving it until the last minute can help avoid untimely breakdowns, according to Jonathan Miller, South West Territory product support manager for Krone UK.
He says: "Booking machinery in for a winter service is the most cost-effective way of addressing issues before the start of the spring silaging season.
It allows more time to complete the work and source parts, which can be obtained via a regular stock order. "Farmers are now often relying on one large high-capacity machine which needs to work at full productivity.
If the machinery is hampered by anything which is not correctly set up or maintained, this can affect performance. "An experienced professional looking at the machinery will identify any damage caused during the previous season.
They can pick up minor problems such as parts which have not been greased or adjusted properly and might otherwise fail when the machine is first used in the spring.
There are also some checks the farmer can do as described in the operator's manual. Checking and changing oils and ensuring the PTO shaft and guards are in good condition is important," Mr Miller adds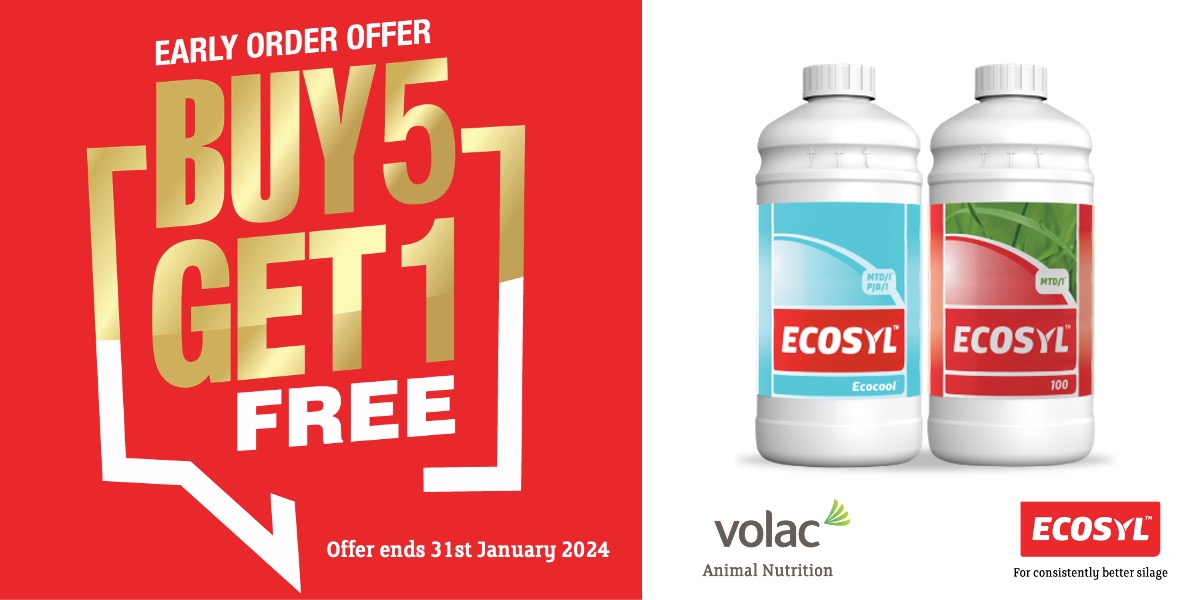 If you're looking to imporve your silage, take advantage of our fantastic early bird offer on Ecosyl silage additive. Buy 5 bottles of either Ecosyl 100 additive or Ecocool additive, and we'll reward you with 1 additional bottle for FREE! Don't miss out on this incredible opportunity to enhance your silage quality. ACT NOW; this offer won't last forever (ends 31st January 2024). Ensile with Ecosyl and farm with confidence.

Order now.