How much silage is in your clamp?
19 November 2018
At this time of year, thoughts often turn to whether there'll be enough silage in clamps to last the winter. If you haven't done so already, now is the time to get a handle on this.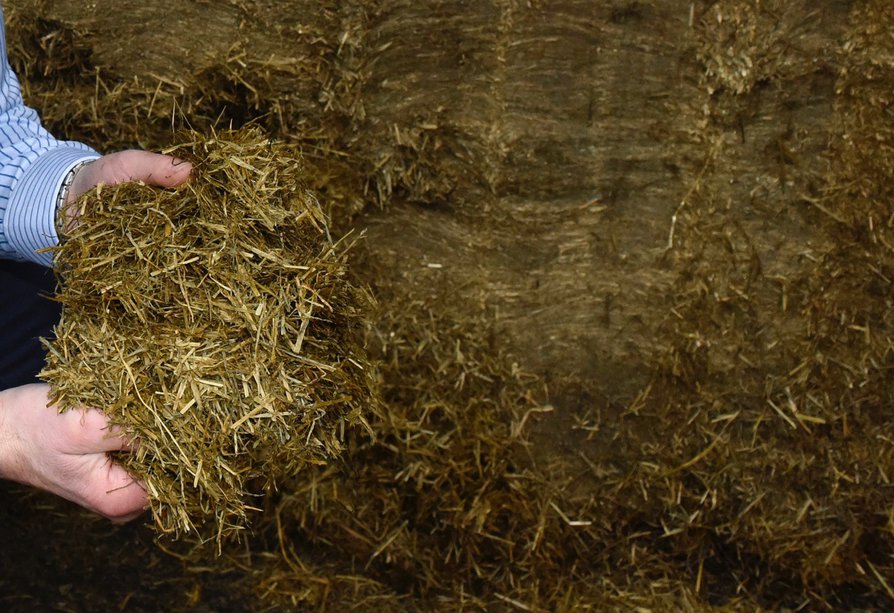 Especially after the summer drought. Better to know how much silage you've got now, rather than risking it running out. If you know you're going to run short, at least you can pace yourself beforehand, and cover any shortfall with feed you buy in.
So, how do you assess silage stocks?
As a starting point, work with your feed or silage advisor, who may be able to do the calculation for you.
Simple guide
Alternatively, check out our handy online tool here. It provides a simple guide to how much silage you have and how long it will last.
At a more practical level, put marks on the clamp wall at regular intervals as you move the silage face back through the clamp, and date them. That way, you'll be able monitor whether silage stocks are ahead of or behind where you should be. If ever there was a year that showed the need to preserve the maximum amount of silage possible – for example by using good ensiling practices, applying a proven additive, and general good clamp management – this has been it.
The Volac range of Ecosyl silage additives is effective in maintaining the nutritional quality of silage, whether clamp, big bale, maize or whole crop. All of our silage additives have been thoroughly researched and tested, and are manufactured by Volac to the highest specification.
Find out more about our products.
Multi-cut gains
Interestingly, 2018 was also the year that many farmers were planning to make multi-cut silage – in other words, cutting grass while still younger and taking more cuts through the season, with the aiming of achieving better quality and producing a higher tonnage over the year.
Clearly, the summer drought meant this wasn't possible for everyone. What I would say, however, is this: don't turn your back on multi-cut based on the experience of a very unusual season.
A recent farmer poll we conducted found that about six out of ten farmers who made multi-cut silage before this year's drought felt they got extra yield.
And, after a silage-making season like 2018, how many farmers wouldn't welcome a bit of extra silage in their clamps for this winter?