Workshop probes silage value
27 January 2020
Grass silage in a typical 1,000 tonne clamp could cost as much as £65,000 to replace with bought-in feeds to feed livestock through winter. But how many farmers are taking every step possible to keep as much of this £65,000 as they can in the bank?
That was the question posed by Volac business manager Jason Short at a silage preservation workshop near Barnard Castle, County Durham, recently.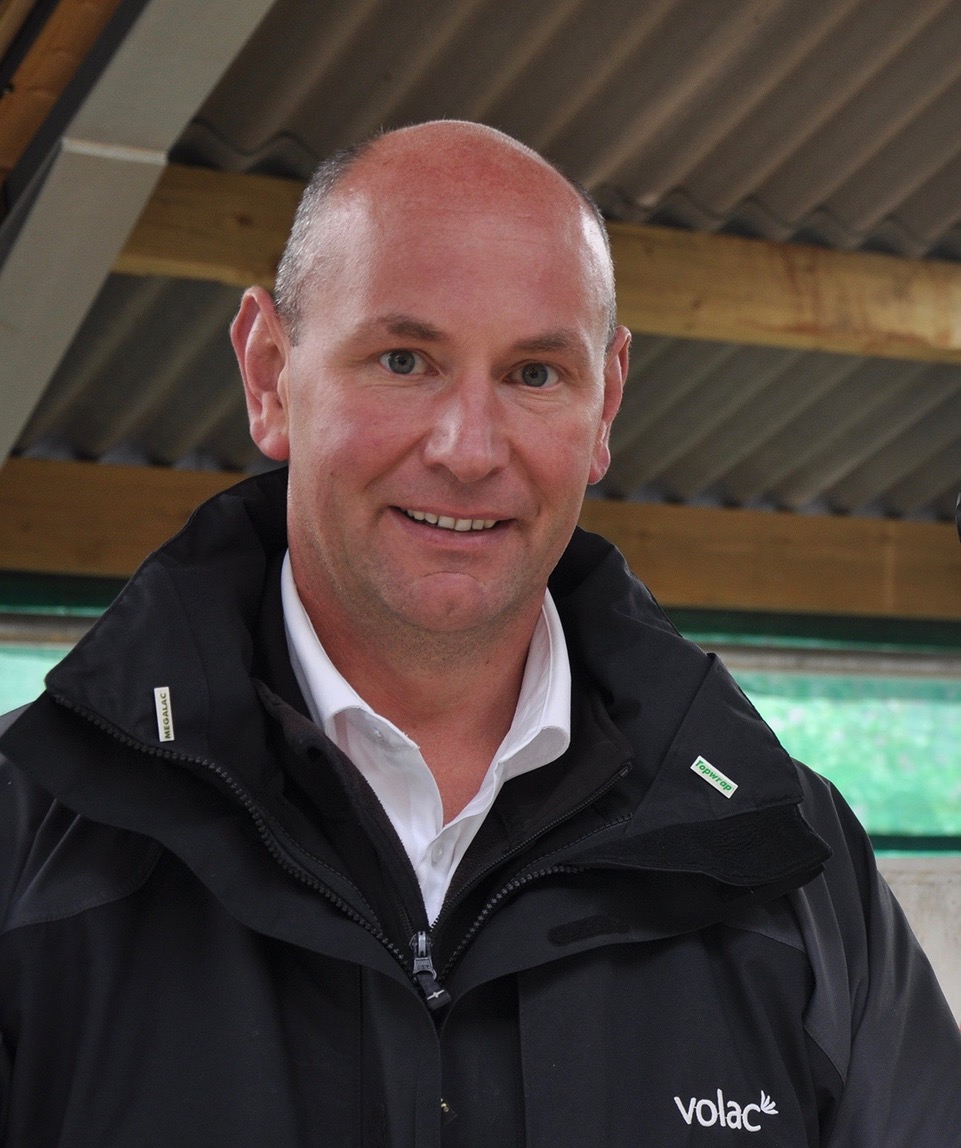 As sure as night follows day, he said milk and meat prices will remain volatile, but one thing farmers have more control over is how well silage is made.
"Despite the importance of maximising milk and meat production from home-grown forage, the quality of grass silage over the last decade hasn't really improved," said Mr Short.
"Whenever we make silage, we should aim for the best fermentation – not only to preserve the silage against nutritional losses, but also against dry matter losses.
Compared with the £65,000 replacement value, the cost of using a proven additive such as Ecosyl to produce consistently better silage is minimal. The good bacteria it contains rapidly produce beneficial lactic acid in a fast, efficient fermentation. This 'pickles' the grass against quantity and quality losses from undesirable microbes," he added.
Find out more about the benefits of using Ecosyl
Although an additive is only one step in silage-making, Mr Short said it is now regarded by many farmers as integral. Other important steps that he believed should commonly be checked for the best preservation included the following:
Cutting grass
Cutting grass at the correct growth stage before heading not only gives the best balance between yield and quality, said Mr Short, it also aids preservation. "As grass gets more stemmy after heading its digestibility falls by about 0.5% per day, but it also gets more difficult to consolidate, which can cause problems with the fermentation and with heating.
Cutting grass too soon after applying slurry or nitrogen fertiliser can also compromise the fermentation, either through slurry bacteria or unused nitrogen in the grass causing buffering. Work with your contractor to time cutting date to avoid these pitfalls," he urged.
Wilting grass
Wilting grass to around the optimum 30% dry matter level, but not too dry, minimises effluent and aids consolidation, said Mr Short, but it is important to wilt rapidly to minimise nutrient losses in the field.
Rather than leaving cut grass in the swath, spread it to 100% ground cover as soon as you can. By doing this you can reach 30% dry matter within a day in good conditions. Crucially, however, check that tedders and rakes aren't flicking up soil, since soil bacteria also interfere with fermentation," he added.
Clamping
Consolidation is often an area that needs attention, said Mr Short. Clamps shouldn't be filled in a wedge as they frequently are, but in horizontal layers no more than six inches deep to aid compaction, he stressed. Also, don't underestimate the weight that needs to be rolling the clamp.
Grass at 30% dry matter needs 25% of the weight coming into the clamp per hour to consolidate it. Therefore a typical 100 tonnes per hour needs 25 tonnes of machinery rolling the clamp. Avoid using wide tyres on machines as these simply spread the load, and don't neglect lining the clamp walls with side sheets to make them airtight. Finally, place an oxygen barrier film on top of the silage beneath a top sheet secured with plenty of weight.
Our website provides advice on many of the most frequently asked questions, as well as downloadable resources to help you make consistently better silage.
You can also access a range of expert advice and practical tips through our new intiative Cut to Clamp.